Visiting St. Peter's Basilica | Opening Hours, Location, Tickets
Contents
St. Peter's Basilica Opening Hours
St. Peter's Basilica opening hours are as follows:
1 April to 30 September : 07:00 AM to 07:00 PM
1 October to 31 March : 07:00 AM to 06:30 PM
It is open throughout the year.
Duration: It takes about 2 to 3 hours to explore the whole basilica. Be sure to account for the security lines which will take between 1 to 1.5 hours.
Know More
Best Time to Visit St. Peter's Basilica
The high season at St. Peter's Basilica is between April and September, while the low season is between November and March. Plan your visit to St. Peter's Basilica during the low season to avoid huge crowds.
Another tip is to visit early in the morning or late in the evening. There will be lesser crowds and you will be able to enjoy the beauty of the church without having to worry about being pushed around.
Where is St. Peter's Basilica?
Address: Piazza San Pietro, 00120 Città del Vaticano, Vatican City
St. Peter's Basilica is a massive church located in Vatican City with a dome that dominates the skyline of Rome. 
Closest Landmark: St. Peter's Square
Getting to St. Peter's Basilica
How to Get to St. Peter's Basilica?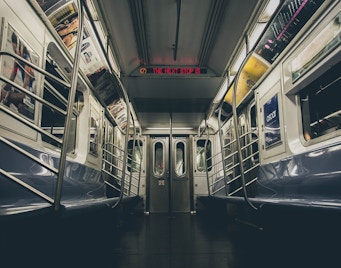 By Metro
Duration: 10 - 15 minutes
Take Line A or the red line of the metro going towards Battistini.
Alight at Ottaviano-S.Pietro or Cipro-Musei Vaticani station, both of which are close to the entrance.
Walk south till you reach St. Peter's Square. You will find the entrance to the Basilica here.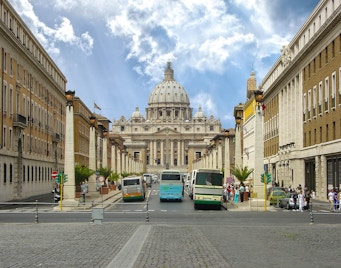 By Bus
Duration: 30 - 35 minutes
Take bus routes 40 or 64 from Roma Termini.
Step off at Piazza Pia bus stop and walk towards Vatican City.
Alternatively, bus routes 32, 81, 982 stop at the Piazza del Risorgimento, which is about 10 minutes away by walk.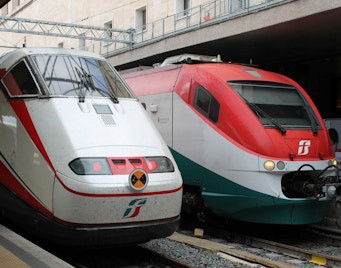 By Train
Duration: 20 - 30 minutes
St. Pietro is a train station in Vatican City. 
Get off at St. Pietro station and walk towards St. Peter's Square.
St. Peter's Square is just a 10-minute walk from here.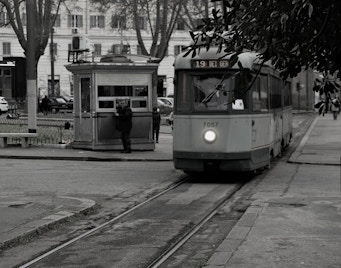 By Tram
Duration: 40 - 50 minutes
There is just one tram stop in Vatican City.
Take Tram 19 and alight at  Piazza del Risorgimento coming from Piazza dei Gerani. 
The entrance to the Basilica is about 10 - 13 minutes from here.
Know Before You Visit St. Peter's Basilica
Facilities
Accessibility
Visiting with Family
Rules & Regulations
Dining
Stay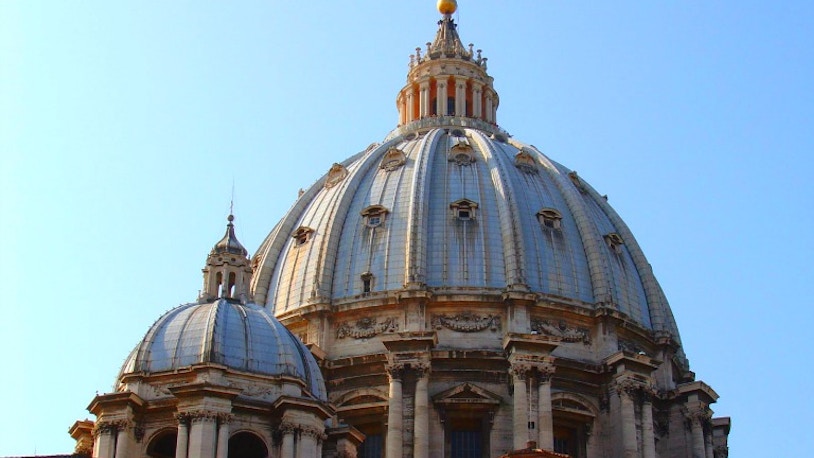 Audio guides: Audio guides are available at the entrance.
Cloakrooms: Leave behind items that are not allowed inside.
Restrooms: There are three public restrooms at the Basilica.
Snack Bar: You will find a snack bar on the roof of the Church.
Gift shops: Many gift shops are present throughout the Basilica. 
Post office: Collect stamps or send postcards from any of the three post offices at St. Peter's Square.
St. Peter's Basilica is accessible by wheelchair.
Wheelchairs can be rented across Rome from St. Peter's Basilica Wheelchair, M.i.a. Medical, and Vemrent.
The ramp entrance is towards the right side of the colonnades. Accessible restrooms are also located in this area. 
Elevators are present at various points throughout the premises.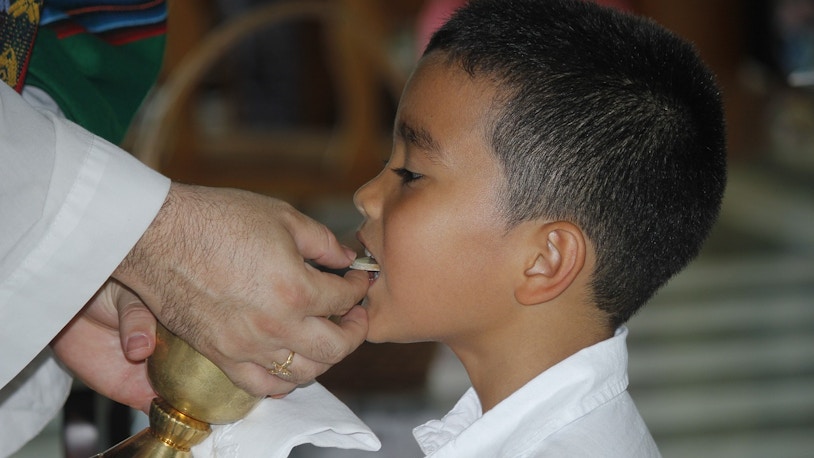 Strollers: Strollers are not allowed inside the Basilica. They can be left in the cloakroom.
Baby-changing facilities: Some restrooms are equipped with baby-changing facilities.
Relaxation areas: You will find seats inside the chapels and other areas inside.
Family tours: We recommend choosing a guided tour or private tour if you're traveling with kids.
Food: You will find a range of snacks suitable for kids at the snack bar on the roof.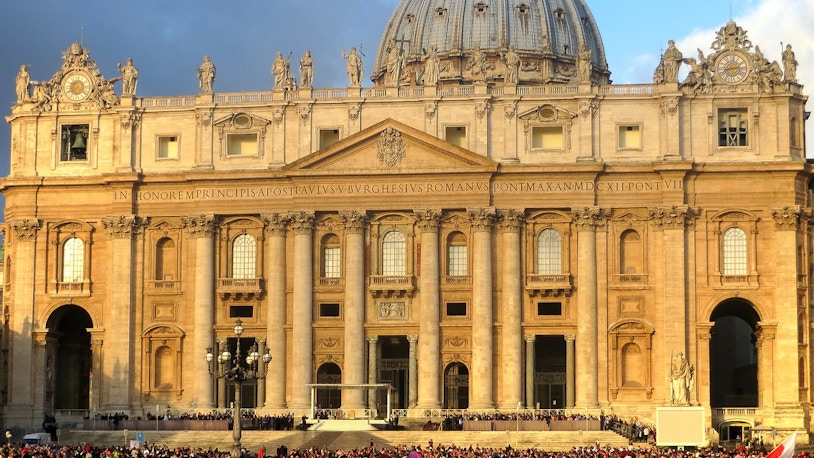 Dress code: You will not be permitted to enter the Basilica if your knees and shoulders are not covered.
Photography: Only the use of phones and handheld devices are allowed inside.
Artworks: Do not touch any of the artworks inside the Basilica. 
Cell phones: Keep your cell phone's on silent mode inside, especially during mass.
Smoking: Smoking is strictly forbidden inside the premises.
Grab a bit to eat after your visit to St. Peter's Basilica. Here are some nearby restaurants.
Capitan Cono: Enjoy a spread of light Italian dishes with vegetarian, vegan, and gluten free choices. (0.3 km away)
Feffo: For some tasty desserts, light snacks, and coffee, Feffo is a great option. (0.3 km away)
Bono Bottega Nostrana - San Pietro: Voted one of the best restaurants in Rome with the most delicious paninis and charcuterie. (0.3 km away)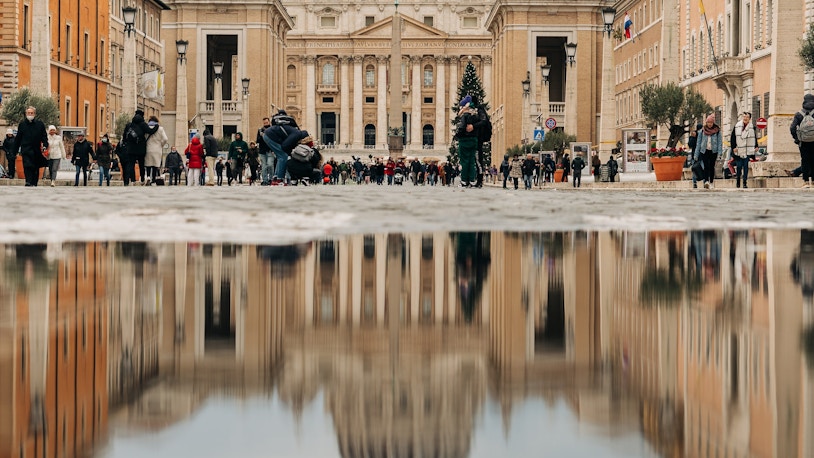 If you plan on extending your stay in Rome, here are a few hotels close to St. Peter's Basilica.
My Bed Vatican Museum: Enjoy the best of the modern world amenities with homely rooms in the heart of Rome.(0.6 km away)
Al Ponte Del Papa B & B: Have a peaceful stay at this cozy hotel that comes with a sun terrace and delicious breakfast options. (0.3 km away)
Growel Exclusive Suites San Pietro: Capture breathtaking views of the city as you unwind in a luxurious suite.(0.6 km away)
What's Inside St. Peter's Basilica?
How to Book St. Peter's Basilica tours?
Combo (Save 5%): Vatican Museums & Sistine Chapel + St. Peter's Basilica Dome Guided Tour
More details
Frequently Asked Questions About Planning Your Visit to St. Peter's Basilica